Something Rich and Strange
(with illustrations by Brian Froud)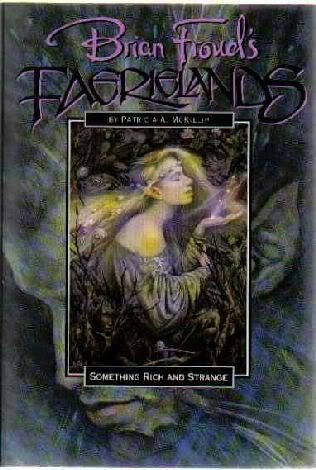 This book was nowhere near as successful as McKillip's best. I think it's because it remained too grounded in our world--the best McKillip, with the exception of the Riddle-master sequence, is that which takes us into a dream, weaving it around us so tightly that when the story ends we emerge shaken, wondering what we're looking at.
Something Rich and Strange
never does that. I don't know that it even tries to. I also found it hard to like any of the characters. Often I have this problem with McKillip because the characters are insubstantial, unknowable. But here it was almost as if they were too known.
Also, for a book based on pieces of art (by Brian Froud--it's one in a whole series), I found curiously little interaction between art and word. In the end, I feel that this is a book unsure of exactly what it wants to be.