by Margo Lanagan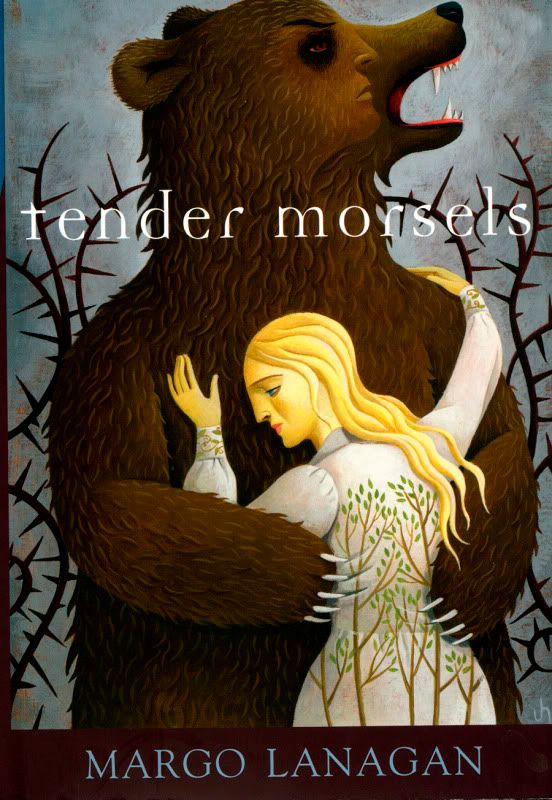 I read the first part of this book in a kind of horrified fascination. I couldn't believe that things could possibly get any worse for Liga, and then they did. So, this book is not for the faint of heart. Really, truly. It's like Deerskin, both content-wise and in the "I'm sure it's good for me to read this but it'll be once and then never again" reaction.
If you can make it through the content, which is not explicitly described but which may be all the more awful because of that, it's a beautifully written book which really delves into some deep questions. How do we respond to pain? How do we deal with the people we came from? How can we go on living when we find out things that are really, really, really awful?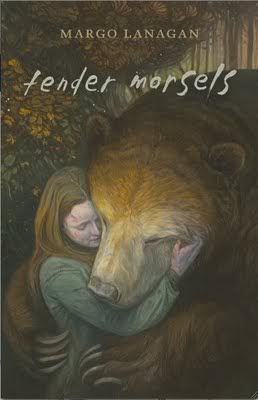 The weakest part for me was the character of Collaby Dought. His character wasn't terribly well delineated and he seemed to be there because the original story called for him and because he provided a plot function. In particular, the switch between his narrating voice and his interactions with Branza and Urdda just didn't ring true for me.
Tender Morsels
is based on "Snow White and Rose Red," but it is quite a bit darker than the original (although I will say, on behalf of all dark-haired people how annoyed I always was that Snow White got to marry the prince and Rose Red just got the prince's
brother
). Again, if you're at all ticklish about content, this may not be the story for you. But if you think you can manage it, I think you'll find this an ultimately rewarding and oddly hopeful story.
Obligatory cover discussion: I can't decide which one I like better. The top one works so well on so many levels, but I do like the muted colors in the second one. Thoughts?
Book source: Portland State University