by
Laini Taylor
Okay, so yes, this book has been out for three years and I'm just now reading it. Pshaw! It's still a wonderfully written whammy of a story.
There were several things I really enjoyed. First, the way in which the fairies as a culture have lost something. This is a theme which resonated strongly with
RJ Anderson's
books and which is equally powerful here. Without making them like us, it does evoke that sense of having lost something, whether it's a connection to the natural world, or a more religious Edenic idea.
I also loved the richness of the mythology which Taylor created for this world. While she uses djinns, fairies, and other traditional folk-lore creatures, she puts her own twist on all of them.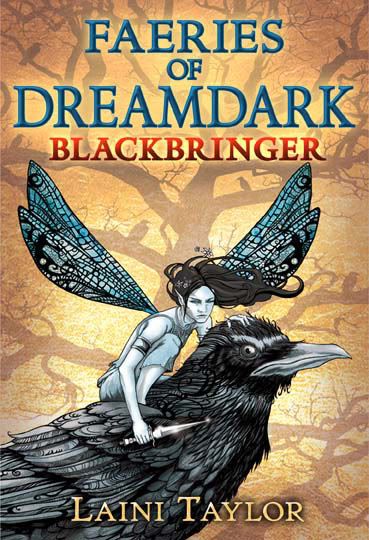 In addition, the worldbuilding as a whole was fantastic. One of my favorite ways an author can help to build a world is to introduce new slang.
A Clockwork Orange
is one example, as is Scott Westerfield's
Leviathan
. But here it wasn't simply the slang, it was the whole culture, the way it all seemed to fit together.
And finally, the development of the different relationships over the course of the book--I like the fact that there's some romance hinted at but we don't have Grand Declarations of Love. Not yet. I also love the fact that the heroine has all kinds of friendships--with her crows, with her friend Poppy.
This was a book which worked on a very grand scale, but which at the same time had a lovely intimate feeling. In the end, it was the bright spot in a set of rather disappointing library books.
Book source: public library