by
Rick Yancey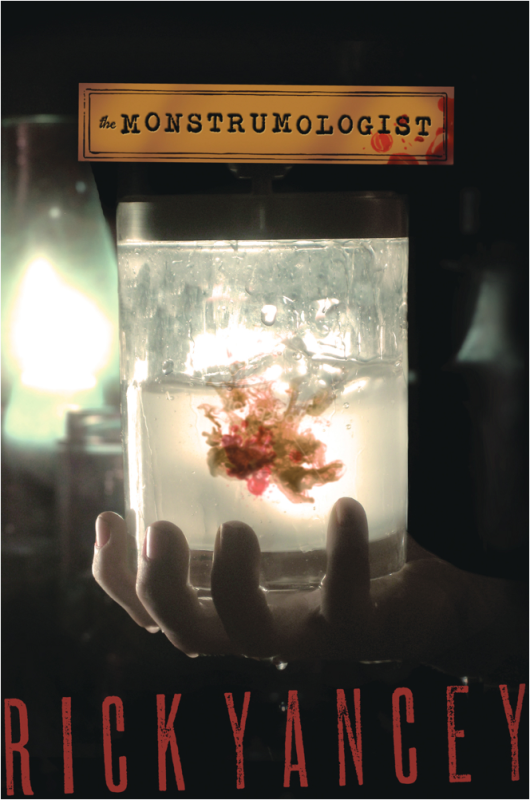 This book is dark, thrilling, and deeply engrossing. Don't pick it up unless you're prepared to deal with a fair amount of blood, guts, and gore, because once you've started it will be hard to stop. Told by Will Henry, an orphan whose whole life has been bound up in assisting Pellinore Warthrop, the monstrumologist of the title, it is violent, tragic and beautifully told. Yancey really manages to capture the voice of a boy from 1888 (I never, not once, thought "Oh,
right
. Like they would actually say
that
) while also keeping a sense of vulnerability and closeness. That is, the prose seemed authentically old fashioned, while at the same time it didn't distance me too much from Will.
The more I think about the story, the more it wrings my heart. It is all about making the wrong choices for the right reasons, about the darknesses which can hide in the human heart. Every character is delicately nuanced. While they discuss heavy topics, such as murder and evil and faith and what we owe to our fathers, I never felt preached to. And Will Henry's reliability as a narrator would be an interesting point to consider.
Having glanced at other reviews, I think it is important to note (as several others have) that while this book is filled with monsters, they are not supernatural. In a landscape which sometimes seems glutted with vampires and werewolves and fairies and all the rest of it, this was a very refreshing change!
So, if you find yourself easily squicked out, this is probably not the book for you. If the thought of monsters and such doesn't sound awful, this is one I would most definitely recommend. (There was one scene which completely grossed me out, but in general I'm okay with blood [too many mysteries:], especially when I don't have to look at it.)
Book source: public library