by
Elizabeth Wein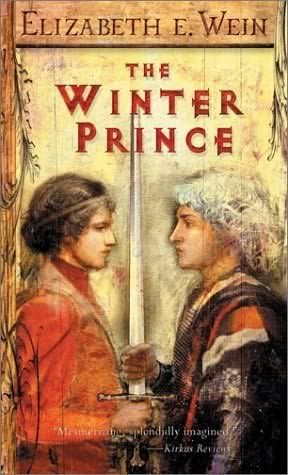 I kept hearing this title and author in the book recommendation threads on Sounis and then several other people mentioned it. So I finally checked it out. And, man, were they ever right!
Except for the prologue, the book is told in first person, from the point of view of Medraut, the illegitimate son of Artos, high king of Britain. Medraut is a complicated character. He both loves and hates his mother, Morgause, and while he loves his father, he also craves the power he knows he can never have. Perhaps his most complex relationship is with his younger brother, Artos's legitimate son and heir, Lleu the Prince of Britain.
I'm not usually one for re-tellings of stories where the villain of the original gets off. I think the reason I liked this one so much is that Medraut is so manifestly not a victim. He is, of course, the victim of the circumstances of his birth, and a lot of his journey has to do with whether he can come to grips with those circumstances. He is bound to Morgause in ways that make him less culpable than he would otherwise be. But in the end, he chooses certain roads and actions.
I gobbled this one down between last night and this morning, but I'm hoping to go back and re-read it more carefully. I'm pretty sure there was some great writing that I accidentally skipped over because I wanted to see how the story would end.
I was reminded of several other books while reading this. The Attolia books are rather obvious, if you've read both them and
The Winter Prince
. There's also Rosemary Sutcliff, who has the same sense of the Romano-British culture in the last days before it was engulfed by the Saxons, as well as the same lovely and loving descriptions of the British countryside. And then there's Gerald Morris, whose Arthurian retellings are utterly different than Wein's, but who I thought of nonetheless. I think it's because Wein's Gwalchmei and Morris's Gawain seemed somehow similar, although Gwalchmei barely makes an appearance.
I will very definitely be looking for the rest of the books in this series.
Book source: Washington State
***
Several people mentioned this book, particularly for fans of the Queen's Thief series, so I eventually picked it up. It blew me away. The amazing characterization, especially of Medraut, Artos, and Lleu, the tangled and twisted plot, and the themes of the story would have hooked me anyway, but Wein's prose is gorgeous. I'm going back and reading it again right now, just to catch the writing that I skipped over in my hurry to know the end. (Jan 2010)
----
I'd been wanting to re-read this one and putting it off because of the state of my TBR stacks. (I have three. They don't quite reach the top of my bed, but it's a near thing.) In the end, I just
needed
to read it, so I set everything else aside and engrossed myself in Medraut's story. You guys, I can't tell you how much I love this book, and how much I wish it and its sequels were better known. It's like a piece of dark chocolate: intense and bitter and sweet and perfect. I love it, and I love Medraut, and I love Goewin, and Artos, and Ginevra. In general, I don't do retellings that exonerate the traditional villain, but in this case, it works. ALSO! If you're an Elizabeth Wein fan (or even if you're not...yet) did you know that she has a book about WWII and women fliers out early next year? It's called
Code Name Verity
and I'm so excited, I can't even tell you! (Dec 2011)